The remodeling of a kitchen in Meadowbrook.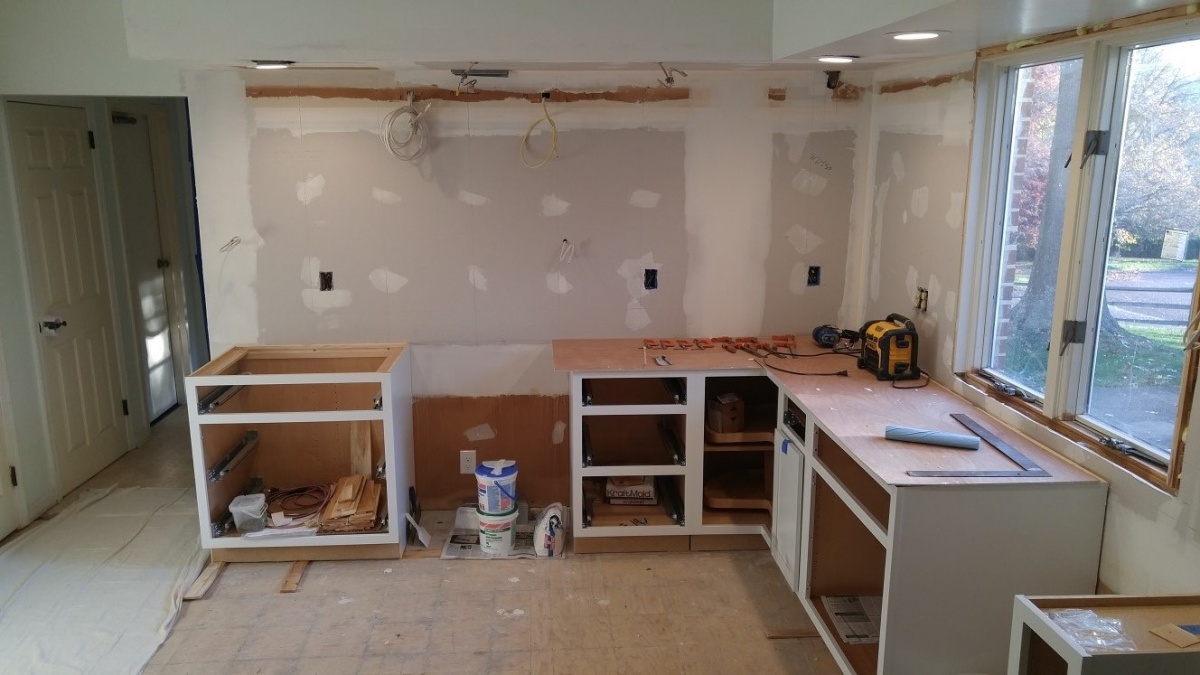 The old cabinets have been removed.  Rough wiring for new lighting and rough plumbing has been completed to accommodate the new layout.  The walls have been put back together and new White Base Cabinets are leveled and installed.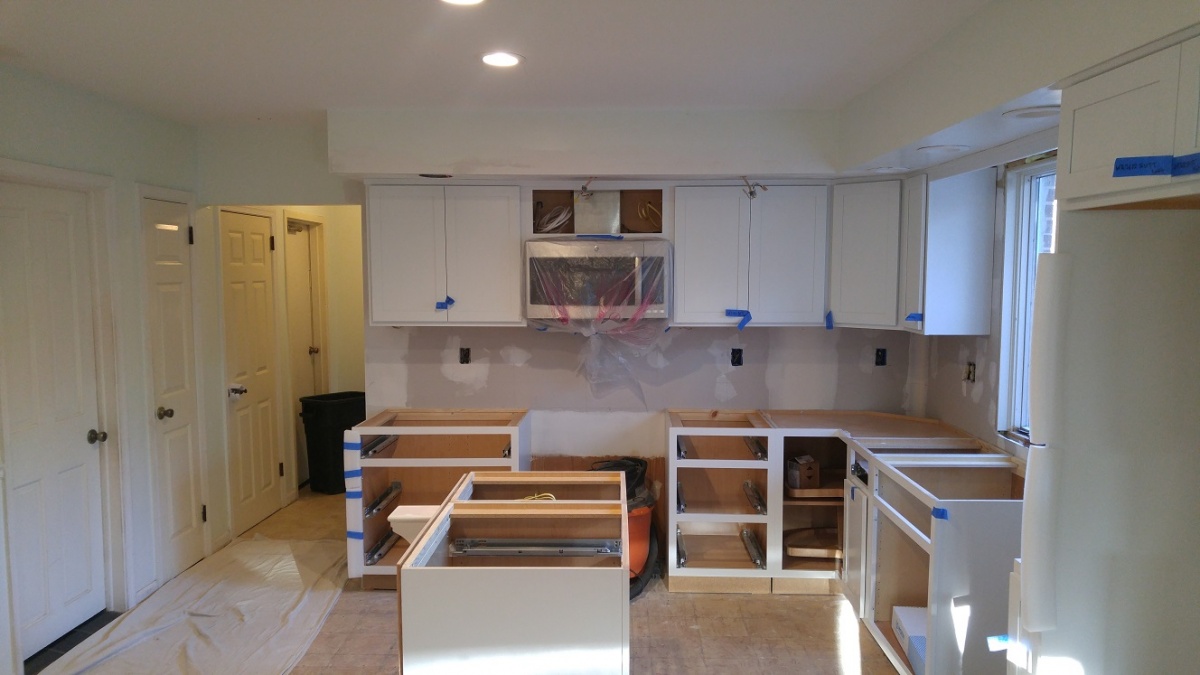 Wall cabinets are in place as well as a new Kitchen Island.  Now we are ready to template for a Quartz Countertop.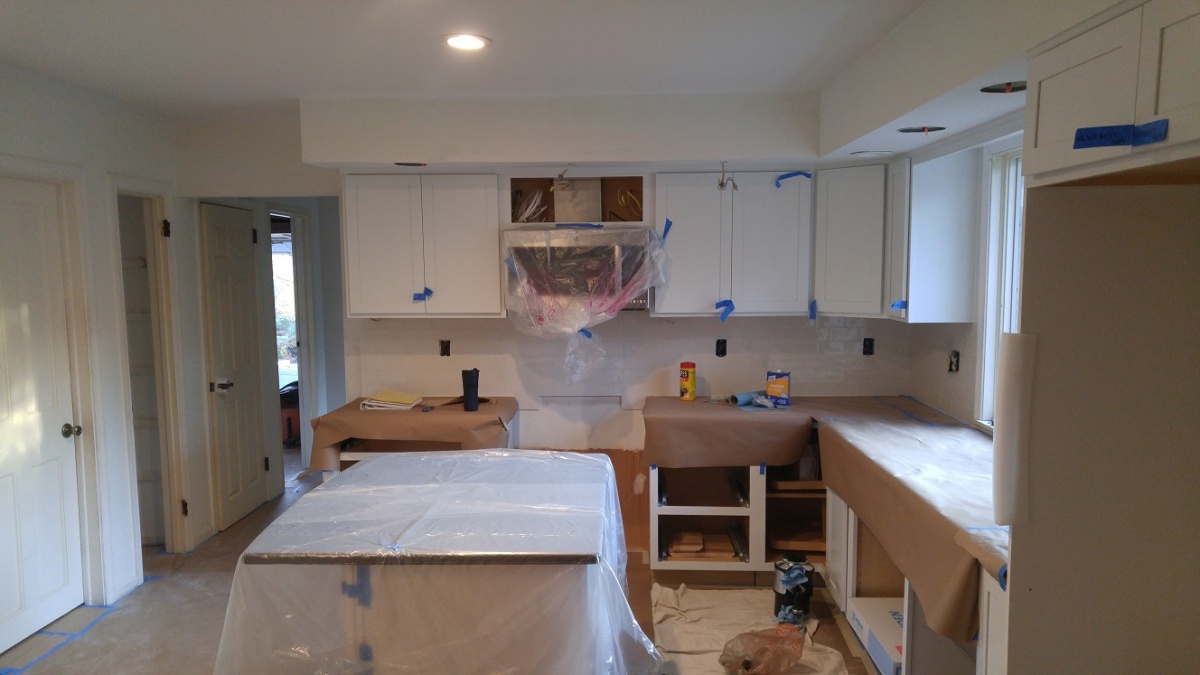 The Quartz Countertops have been installed and there are just a few finishing touches left, like installing the knobs & pulls and the final painting.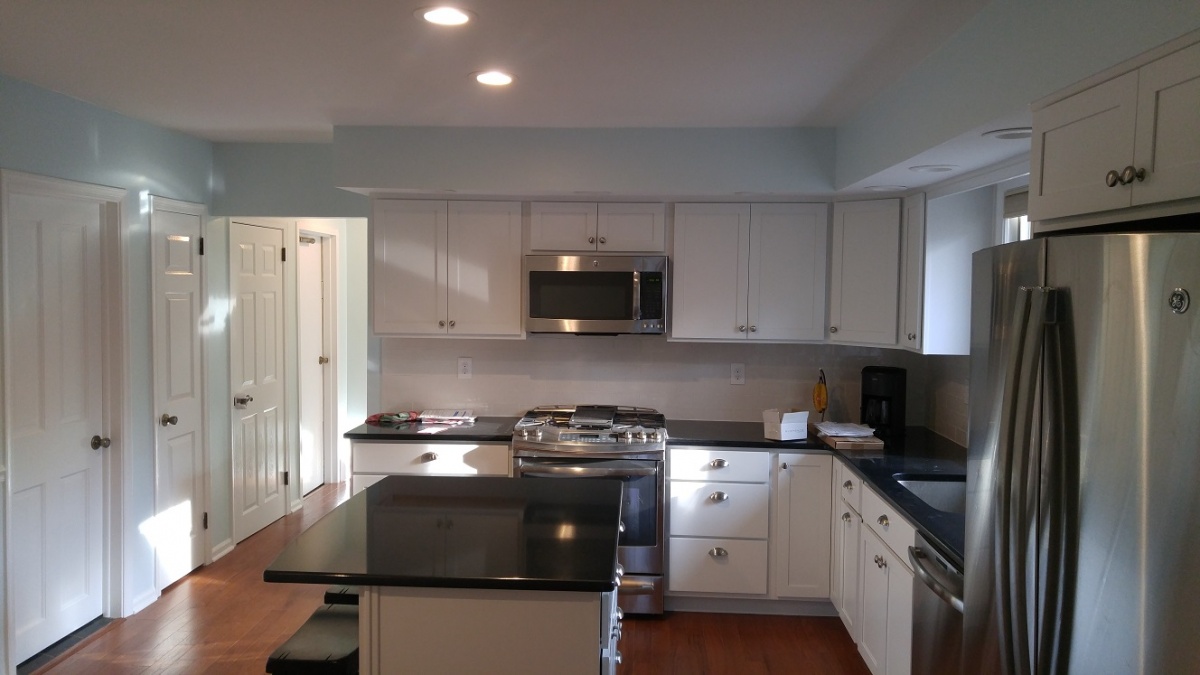 VOILA! A beautiful new black and white kitchen with stainless steel appliances and accents, ready for years of service.