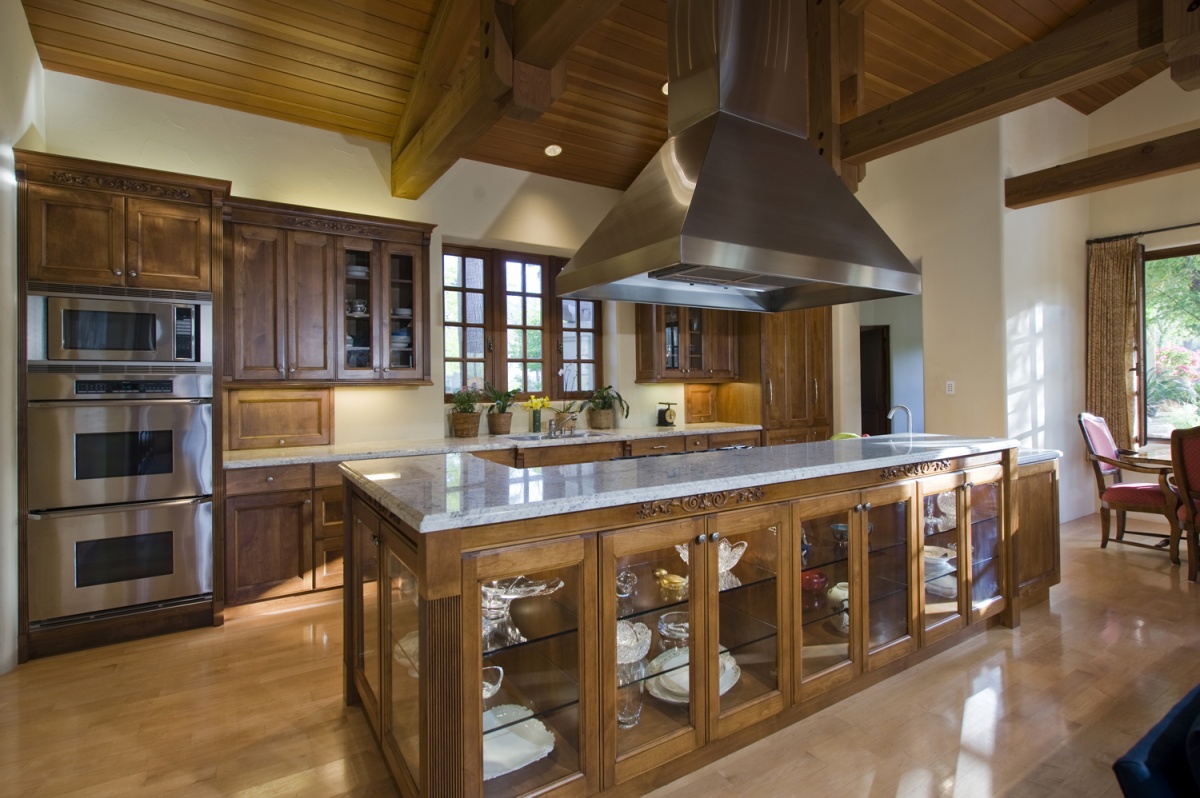 A beautiful kitchen is often a focal point within the home and serves as a natural gathering place, whether functioning as a busy hub during the holidays or providing a relaxing space for you to enjoy a meal with your family. While most homeowners focus on the sleekness of a gourmet kitchen, it's important to keep in mind the essential functionality that a kitchen serves on daily basis, especially if you have children. Therefore, we at Mergen Home Remodeling want to provide you with a few ways to create a kid-friendly kitchen without having to sacrifice style.
Choose Surfaces That Are Easy To Clean
Easy-to-clean surfaces are a must-have in households with children. Spills and messes are a given with kids and should be a factor when considering which materials to use. For example, quartz surfaces are more durable and less likely to stain in comparison to other materials such as stone, which has a high likelihood of staining, and glass tile, which can chip easily and is not shock absorbent. Another alternative to quartz is laminate, but while laminate is budget-friendly and performs well against fighting stains, it will not be an advantageous selling point to future homebuyers.
Create Storage Spaces That Are Easily Accessible
Independence and self-sufficiency are important stages in any child's life, and the organization of your kitchen can help to further shape these periods of growth in a positive way. While harmful substances and junk food are often kept in storage spaces out of the reach of children, healthy and parent-approved snacks should be stored in a pantry that kids can easily access.  Plan for a lower pantry that contains drawers that open easily and fully extend, simultaneously increasing the functionality of your kitchen as well as promoting healthy eating habits.
Make The Most Of Your Island
Adding an island can be the perfect solution to creating a family-friendly kitchen.  A customized island provides extra countertop space in the kitchen that is tailored to meet your family's specific needs.  By incorporating kid-friendly stools and seating, an island performs the function of a cozy dining area as well as being an unobtrusive space for extra storage; it can even be modified to accommodate built-in appliances. Even more, the kitchen island can serve as an unofficial snack bar, where your children can spend time munching on a healthy snack while completing their homework or doodling in coloring books while a parent prepares dinner.
If you or someone you know is interested in remodeling your kitchen or home, and would like to speak with one of our professionals, contact us at Mergen Home Remodeling by calling (215) 942-8750 or visiting out website. We are always here to help!  Let us help you create a kitchen design that is not only beautiful, but functional. At Mergen Home Remodeling, we believe that you deserve the remodel that you want, exactly the way you want it.