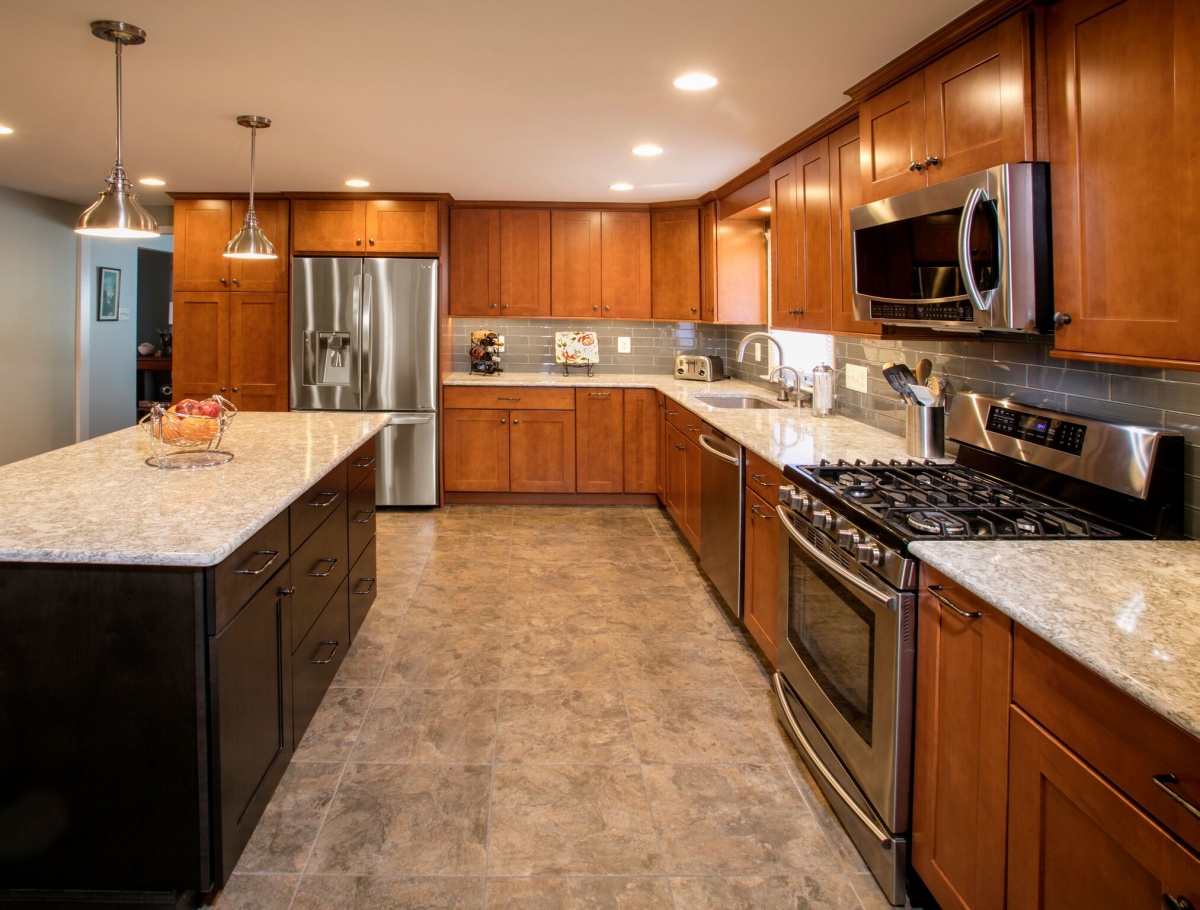 Transforming a kitchen is our favorite type of project. Most families spend a great deal of time together in that space, so the impact of changes and the importance of attention to detail are felt in this type of project most.
We always start with a discussion about how people use the space now, and how they want to use it in the future. What is important to them, what details they would like to see, and what design direction they are considering are important parts of that discussion.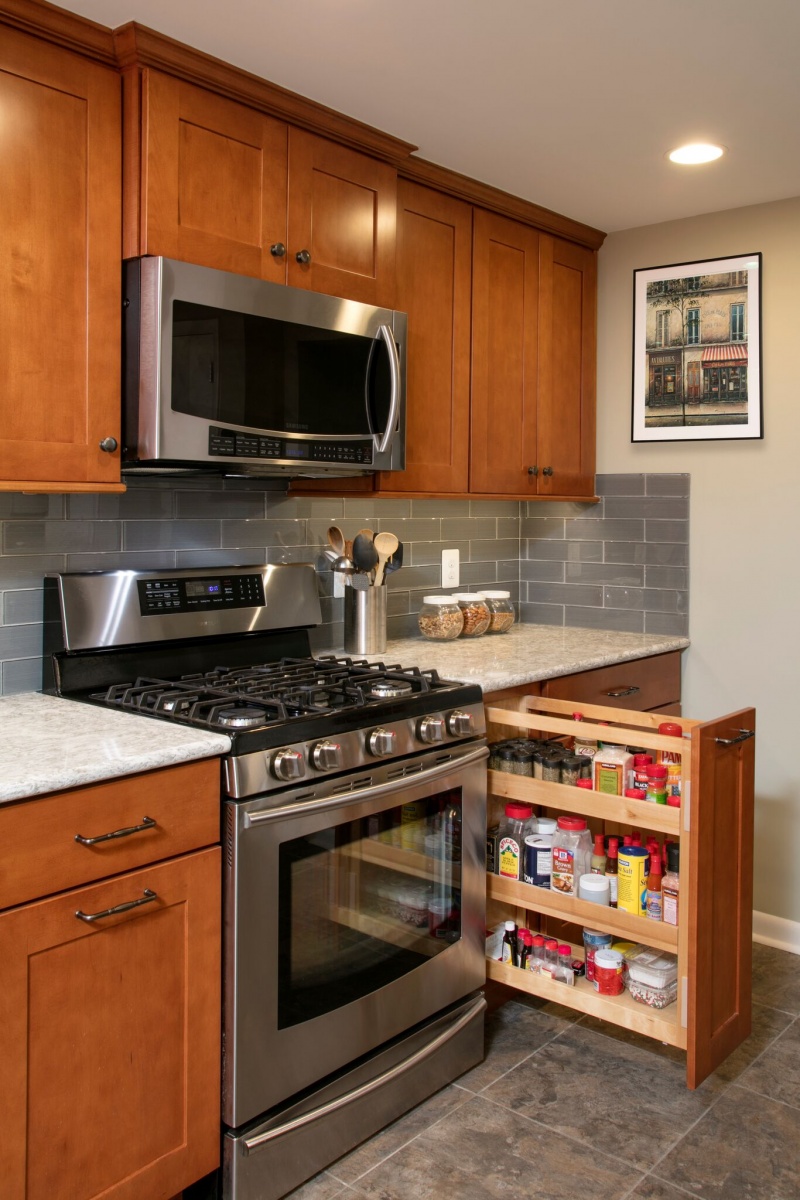 For one of our newer projects it was important that the use of the kitchen area met the specific needs of the family.  They enjoy watching TV while eating, so that was a priority when developing the design. A large island was added for meals, prep and entertaining. But most importantly it was positioned with a new TV in mind. Since it was going to be used often, a durable quartz countertop was installed, and for design contrasting colors were included.
Organization was a priority, so the pantry was reimagined and pull out storage was added in the island itself.
For a modern design the light colored kitchen cabinets went all the way to the ceiling and durable flooring was added that is easy to clean and will hold up to the increased traffic.
Want to transform your space to meet your family's needs? Give us a call to find out how.