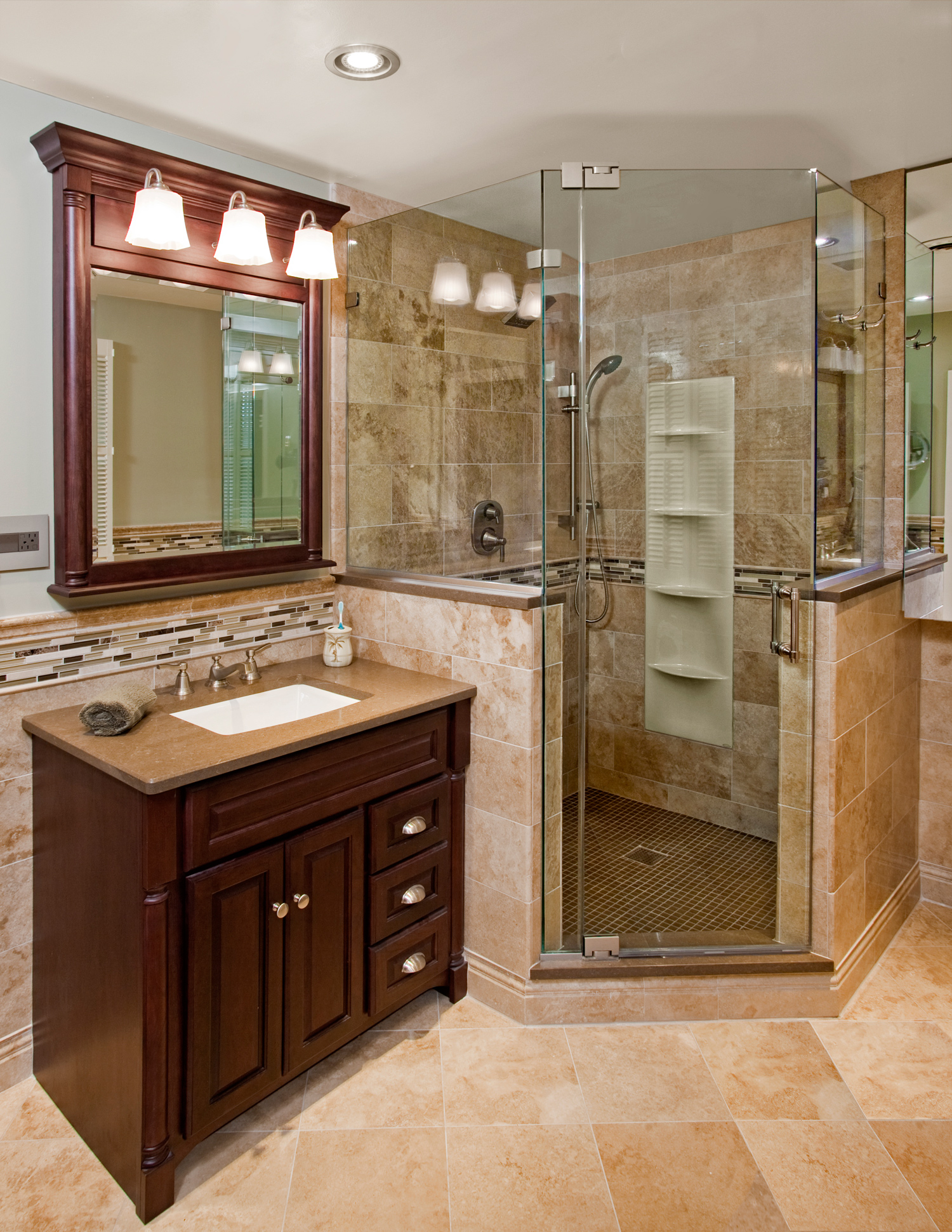 Imagine stepping through doors that lead to a quiet sanctuary where you can unwind, re-energize, and revitalize your body and mind each and every day.  This vision can become your reality with the help of Mergen Home Remodeling.  We are a full service bathroom remodeler located in Huntingdon Valley, PA in historic Montgomery County, bringing expertise and quality to your project. We can help you design a bathroom that is right for your space, within your budget and in your timeframe. We've been providing award-winning kitchen remodeling services to homeowners in Bucks and Montgomery County for more than 40 years.
The start to your sumptuous retreat is only one phone call away. Luxury baths and showers that soothe and restore while heated floors, towel warmers, and the right lighting create ambiance for a luxurious spa-like experience.  From small and cozy to spacious and lavish, our bathroom renovation will pamper you in well-deserved style.
With so many decisions crammed into a small space, the bathroom can be the most difficult room to remodel.   At Mergen Company we've completed so many transformations we have it down to a science and an art. Decades of experience have taught us how to make bathroom remodeling simple and stunning.