Mergen Knows Man Caves
Do you love watching sports, working out, or drinking a good craft beer?  How great would it be to do all those things in the luxury of your own basement?  A space that you can simply escape to at any time of the day for a quick run or to watch a baseball game.  Here are some ideas to consider in order to turn your basement into the ultimate man cave.
Create a Sports Memorabilia Section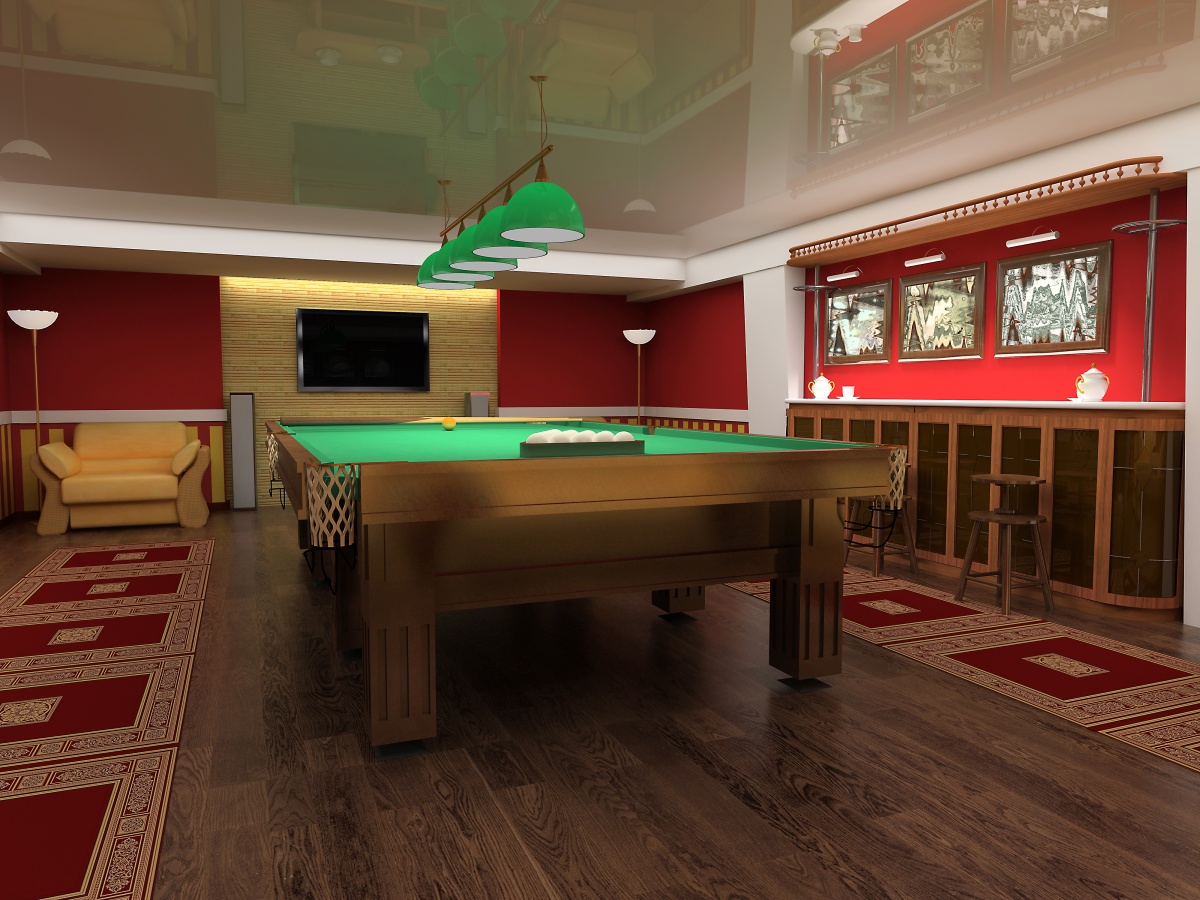 Do you have a collection of signed baseballs, jerseys, hats, or framed sports team pictures?  If so, having a section to display all of your fan-gear will not only bring you back to the good old days, but will also be great conversation pieces.  Mergen Co. Remodelers can design an area with built-in shelves or even drawers that pull out from the wall.  We could also add lighting that will shine nicely on pictures and any clear display boxes you might store a hat or ball in.
D
esign a Gym that Motivates You
Do you box, run, lift, or do yoga?  Mergen Co. Remodelers can design a space that motivates you to be active every day.  We can add the flooring of your choice depending on what works best for you, whether you want a deep rich hardwood or a cool to the touch tile floor.  Don't forget the ceiling fan for those power workouts and sweat; adding a ceiling fan will allow you to keep the room comfortable.  We can add mirrors to the walls or a simple paint color of your choice.  
Add a Luxury Bathroom
After those long, sweaty workouts you need a place to unwind and get clean.  Imagine a bathroom in your basement that is more like a retreat.  From luxury baths and showers that soothe and restore while heated floors, towel warmers, and the right lighting create ambiance for a luxurious spa-like experience.  From small to large, cozy or lavish, we can design your basement bathroom to best suit you!
Make an Inviting Bar Area
Creating a bar that is inviting for you and your guests is perfect for celebrating parties, watching sports games, or even better for those relaxing nights you want to watch a good show.  Mergen Co. Remodelers can design a bar that looks like one from your favorite sports pubs.  If you want a mix of beautiful rich wood and marble counter top, we can make it happen.  We can also install the perfect size sink for a fast clean up. 
If you are someone who is interested in remodeling your basement and would like to talk to one of our professionals, please contact Mergen Co. Remodelers at 215-942-8750 as we are always here to help.  Let us help you create the basement of your dreams and the ultimate man cave.  At Mergen Co. Remodelers we believe that you deserve the remodel you want – exactly the way you want it.