How to Keep Your Kitchen Cool this Summer
Now that summer is here, the outside isn't the only place that heats up.  Spending time cooking in the kitchen along with the combination of the outdoor heat can make your kitchen feel uncomfortable at times.  There are several things you can do to keep your kitchen feeling cool throughout the hot summer months so that it can be easily enjoyed while preparing meals and hosting parties.  Check out our list below on how to keep your kitchen cool this summer!
Kitchen Windows
Kitchen windows are great for several reasons.  Not only do they add natural lighting to the room from the sun but they are a big factor in keeping your kitchen feeling cooler.  More windows means better air flow and ventilation.  Having additional windows allows you to get rid of the excess heat from the oven.  There are many different window styles to choose from that can fit any kitchen decor.  Adding more windows will allow the homeowner to enjoy the cool summer breeze.  
Range Hood
The great benefit of the range hood is that it helps remove heat from your kitchen.  If the heat is coming from your oven or the steam that comes off your food on the cooktop, it will go right through the vent hood.  The built in fan blower is designed to get rid of excess heat that the oven and stove create.  By getting rid of that excess heat, it will make your cooking and dining experience more enjoyable.
Tile Floor
Not only is tile floor easy to clean but it also will keep you cool! Tile floors retain much less heat than wooden ones, and of course tile comes in a variety of materials, sizes and colors, making it perfect for every room in your home. Tile floor will add style and keep you cooler in the kitchen especially during these hot summer months.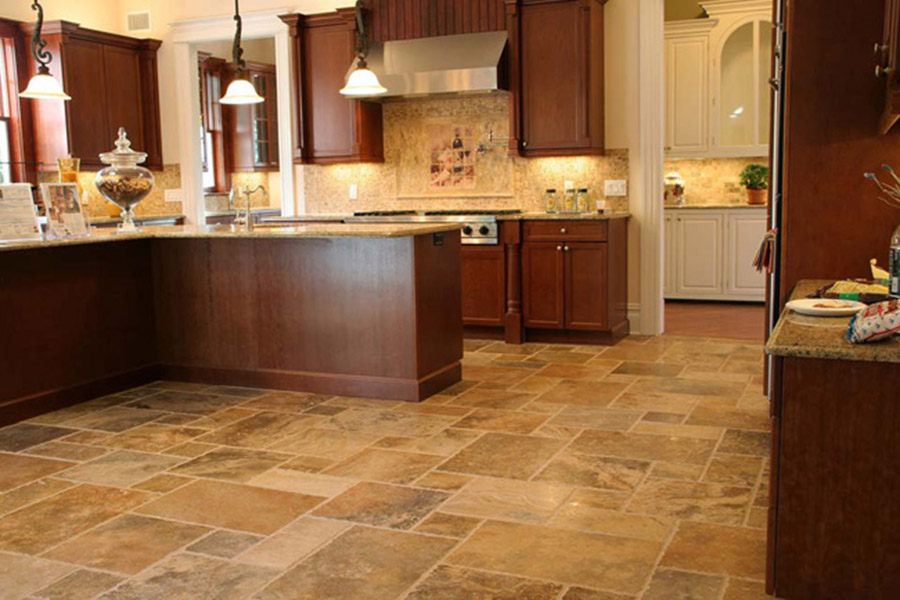 Ceiling Fan
Adding a ceiling fan to your kitchen is a great inexpensive way to keep your kitchen feeling cooler.  They don't require a lot of energy and they valuable all year round.  The combination of windows and fan in the summer will definitely cool down your kitchen.
If you are someone who is interested in remodeling your home or kitchen and would like to talk to one of our professionals, please contact Mergen Home Remodeling at 215-942-8750 as we are always here to help.  Let us help you create a kitchen design that is not only beautiful but also keeps you cool all summer long.  At Mergen Home Remodeling we believe that you deserve the remodel you want – exactly the way you want it.