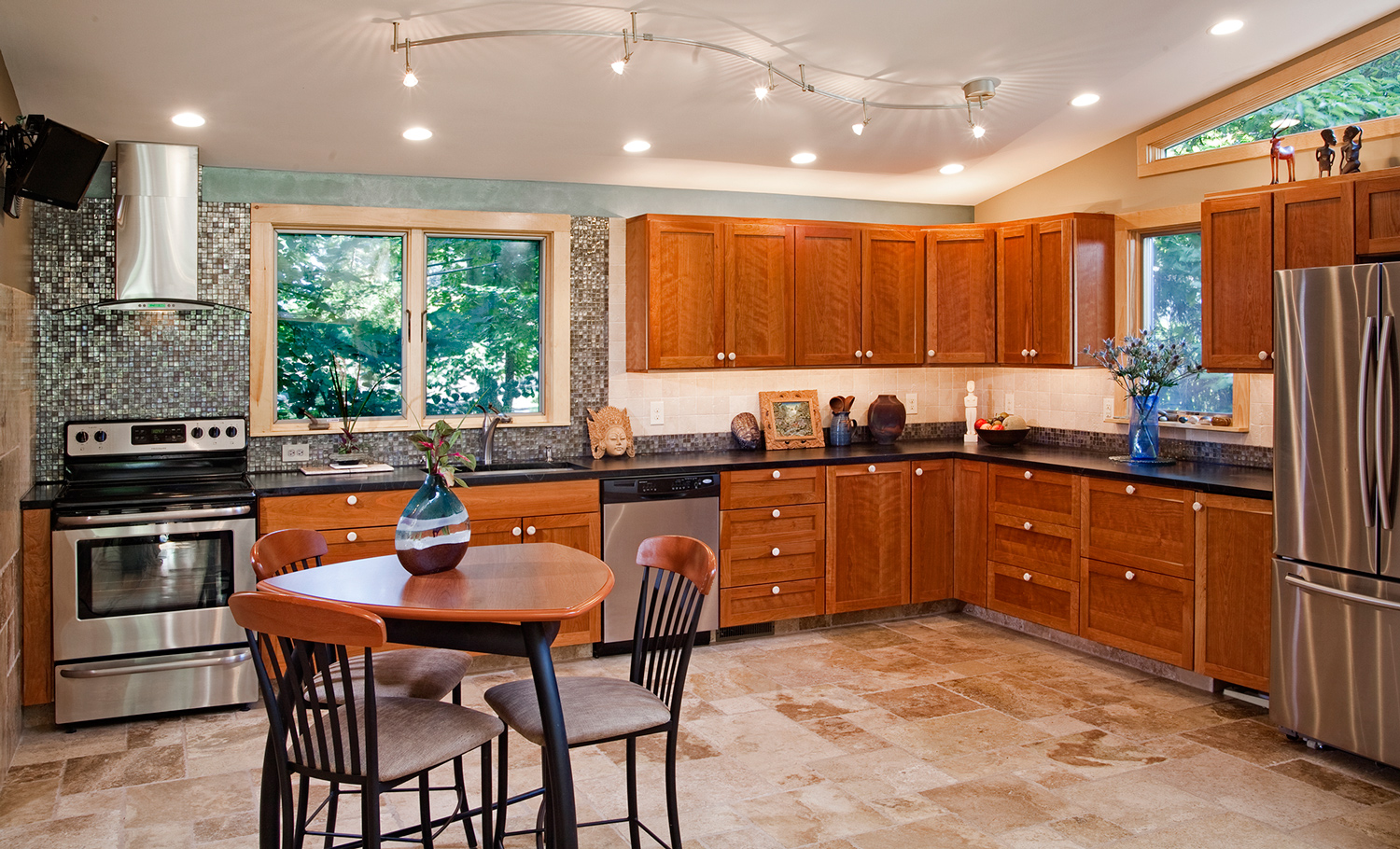 It's time to convert your kitchen into the room you've always wanted it to be. The experts at Mergen Company will work with you from the time of initial consultation through the completion of your project.  Kitchen remodeling projects can vary greatly, but no matter the scale of your project or the style of your home, our philosophy is the same - simplify the remodeling process, find solutions that make sense for your space and create real value that you can see and feel.
We invest our expertise, knowledge and reputation in working with you so the investment you make in your kitchen exceeds your expectations and satisfies all your cooking and entertaining needs.  Bucks and Montgomery County homeowners have been calling on Mergen Home Remodeling for over forty years for their kitchen remodeling projects.   Let us help you plan, design and create a new kitchen for your lifestyle and your budget.
Revamp your entire kitchen and transform what currently exists into your ideal cooking space!  The most updated designs, great countertops, innovative storage options, beautiful lighting and the newest flooring options. 
Call us today at 215-942-8750 for an in-home consultation.