Spring is here, Summer is around the corner.  Here are pictures of a pool house remodel.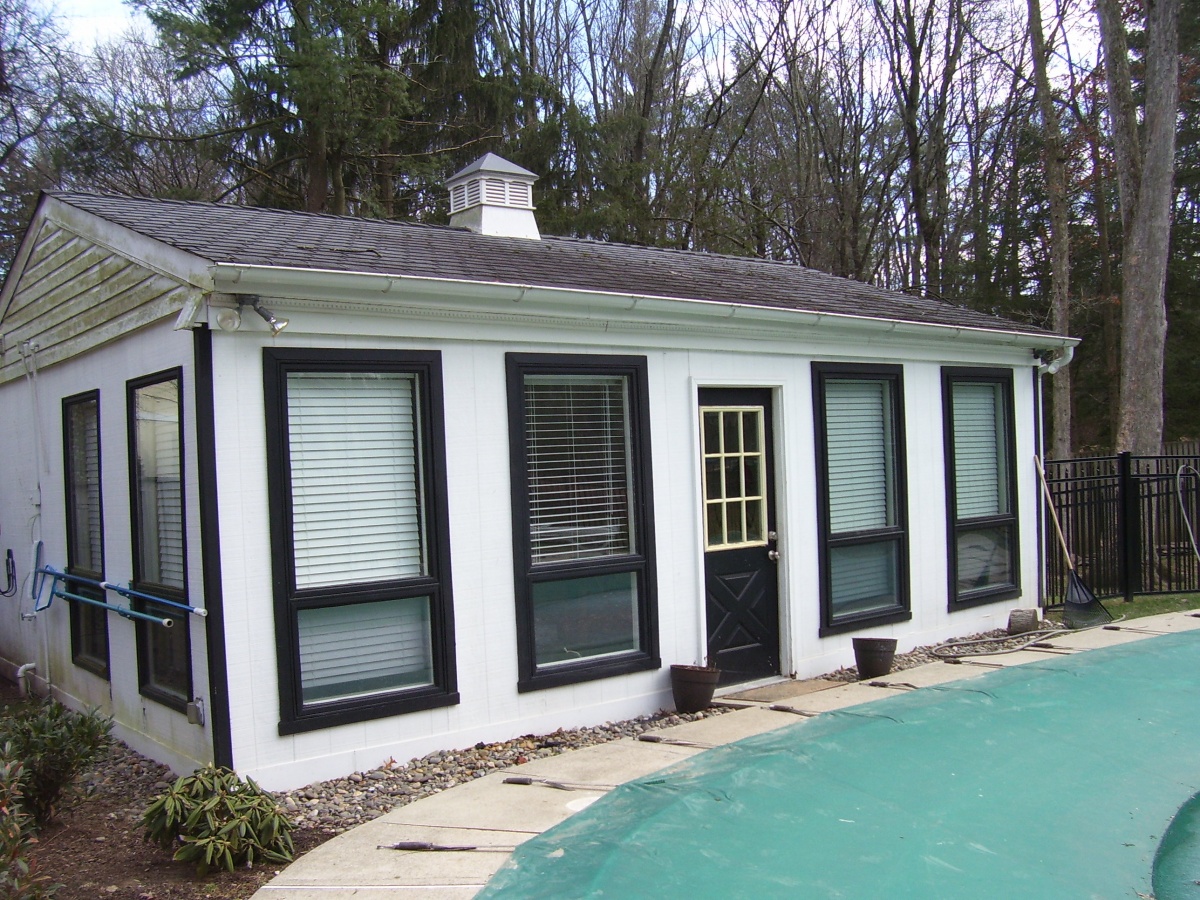 This pool house has a living room, kitchen, bedroom and bathroom, complete with a shower.  The home owner wanted to move the front door to the side, rather than 3 feet from the water's edge (not so good if you are sleep walking).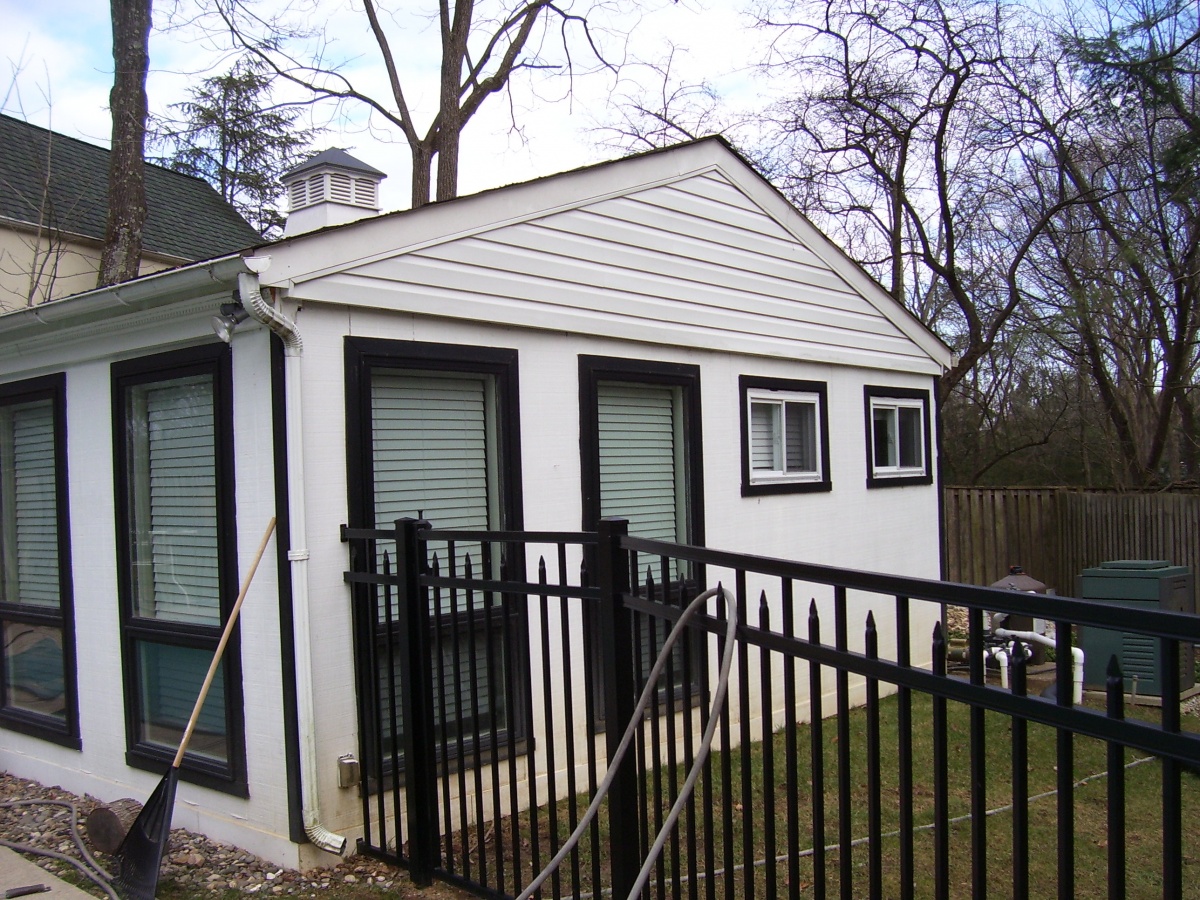 This total remodel includes the inside and out.  There will be overhangs on the sides, French Doors, the large windows moved, more large windows added, new siding and a roof.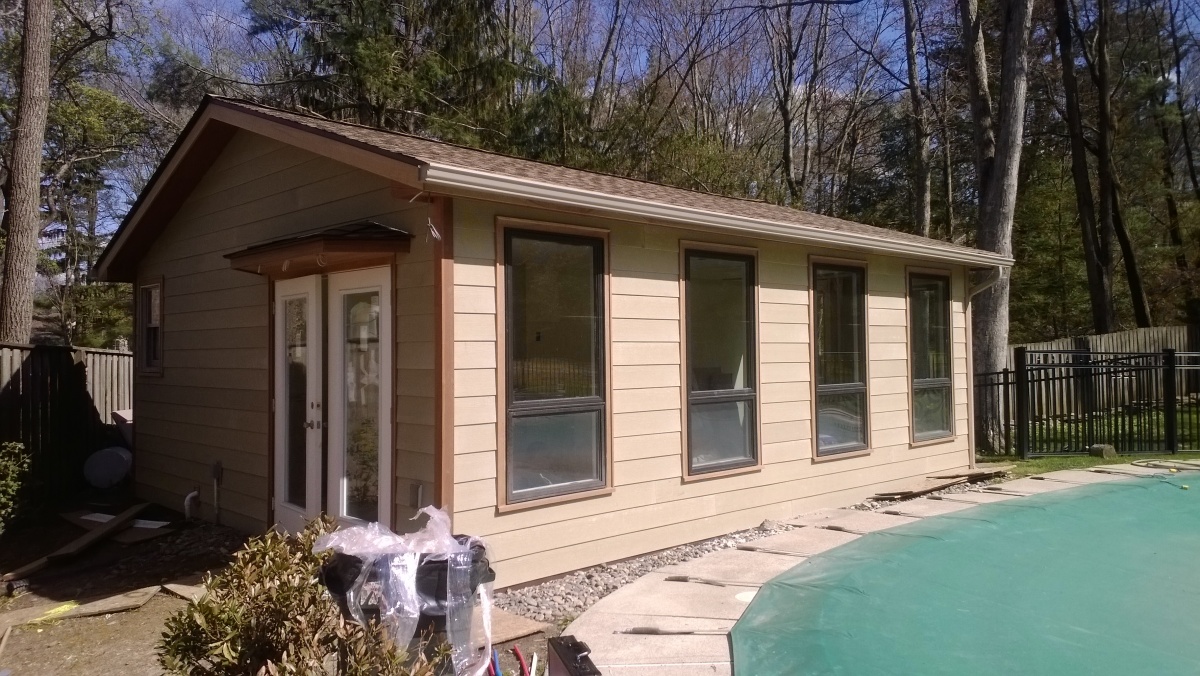 Nice French Doors are now on the side with a little Pent Roof over them.  Many of the existing windows were reused, just moved for better placement.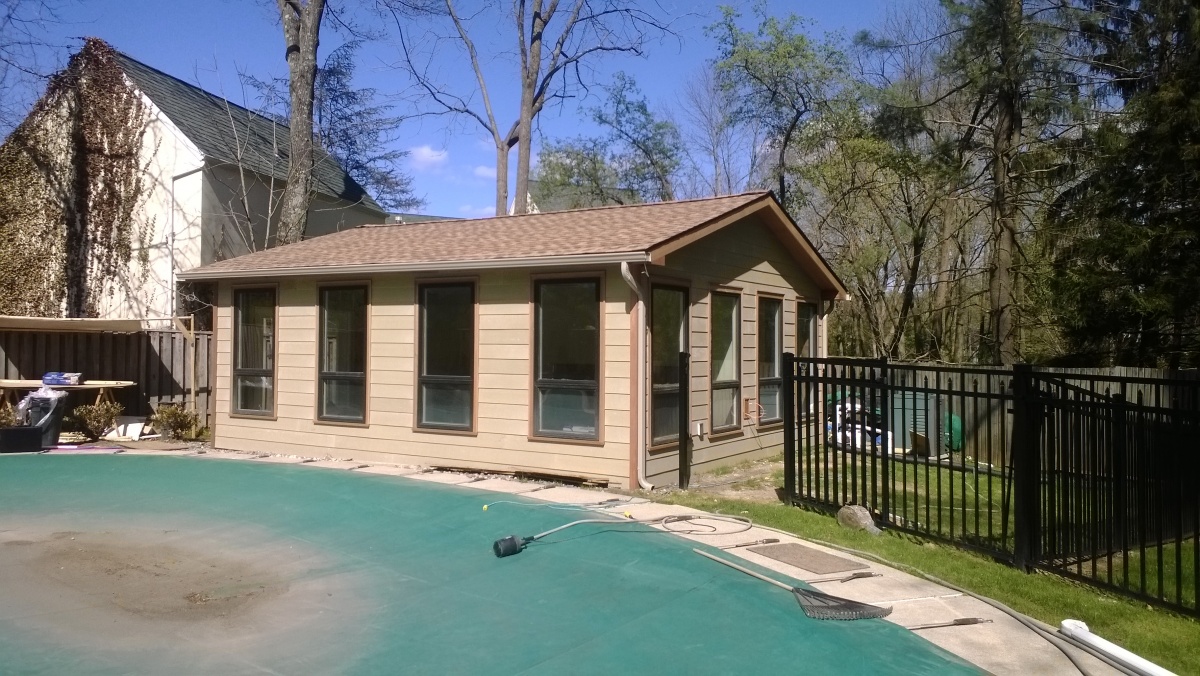 Things are just about complete here.  The gate has to be put back in place and a few items need to be finished inside in the kitchen.  Then ready for a great summer!