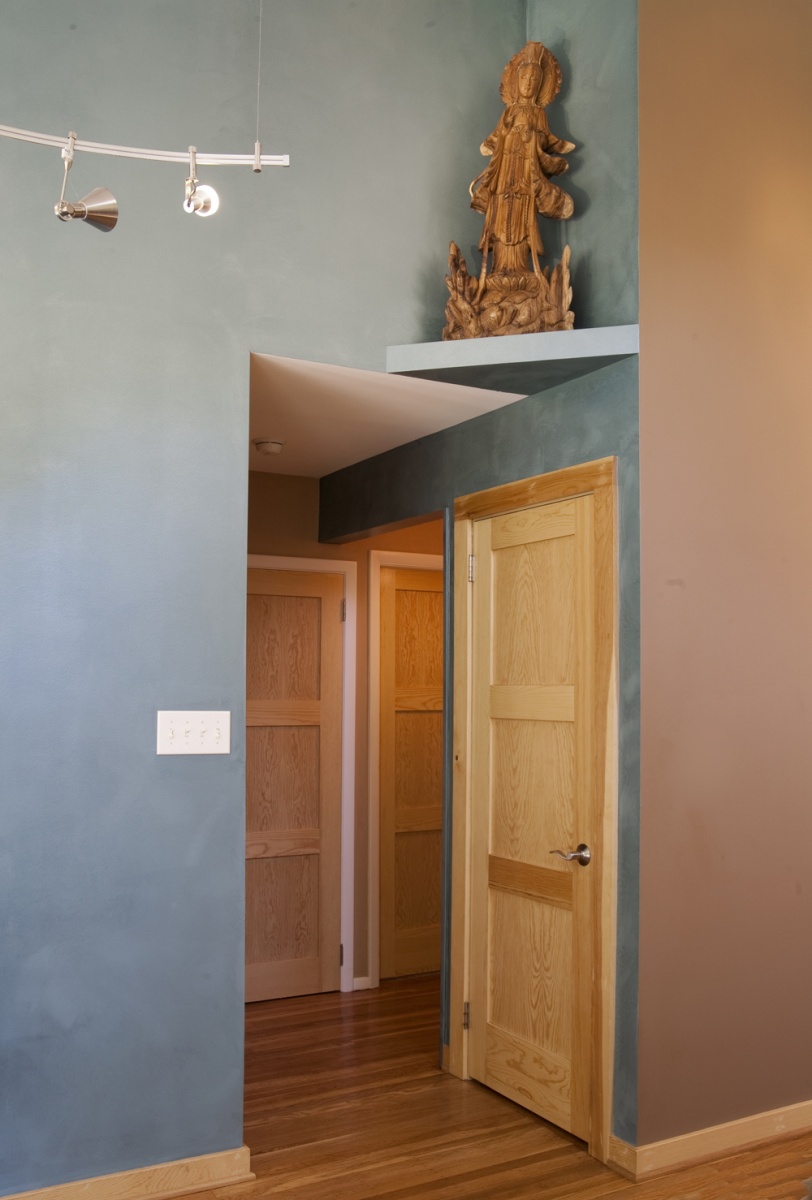 THE HOME: Many Incarnations
When the small 1952 home was purchased in 1996 the overall space was sufficient for a single person. Three renovations done prior to that purchase had added square footage that led to a spacious family room with rear deck and expanded master suite.
But with life changes came the need for more room.  After getting married and taking on the care of an elder parent the homeowner decided the house needed to be reimagined.  Although it had some wonderful traits, it was showing its age.  A new design was imagined that would enlarge the space physically, and add emotional and even spiritual value as well.
The redesign addressed four goals -
Take advantage of the sunlight in all seasons
Open up the flat ceilings for volume and sound
Enlarge the small kitchen by adding a small addition
Adding natural materials for a more natural feel
The project came with challenges.  Raising the ceiling required intricate craftsmanship and the interplay of new design and an open floor plan took careful planning.
The results are open, bright and flowing – A Transformed Jewel
Find the entire gallery of photos here.