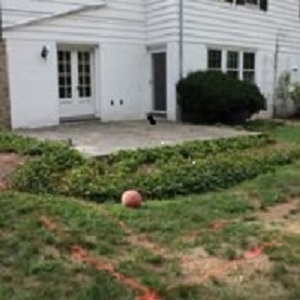 This is the requisite before shot.  It was a flagstone patio set in concrete.  There were small French doors that opened from the Living room and a Dutch door that opened from the Dining room.  It was a very nice place to sip coffee or have an afternoon snack while enjoying the back yard.  But...   the homeowners had bigger ideas.  The job has been completed and you can find after shots in our web site, can you tell which ones they are?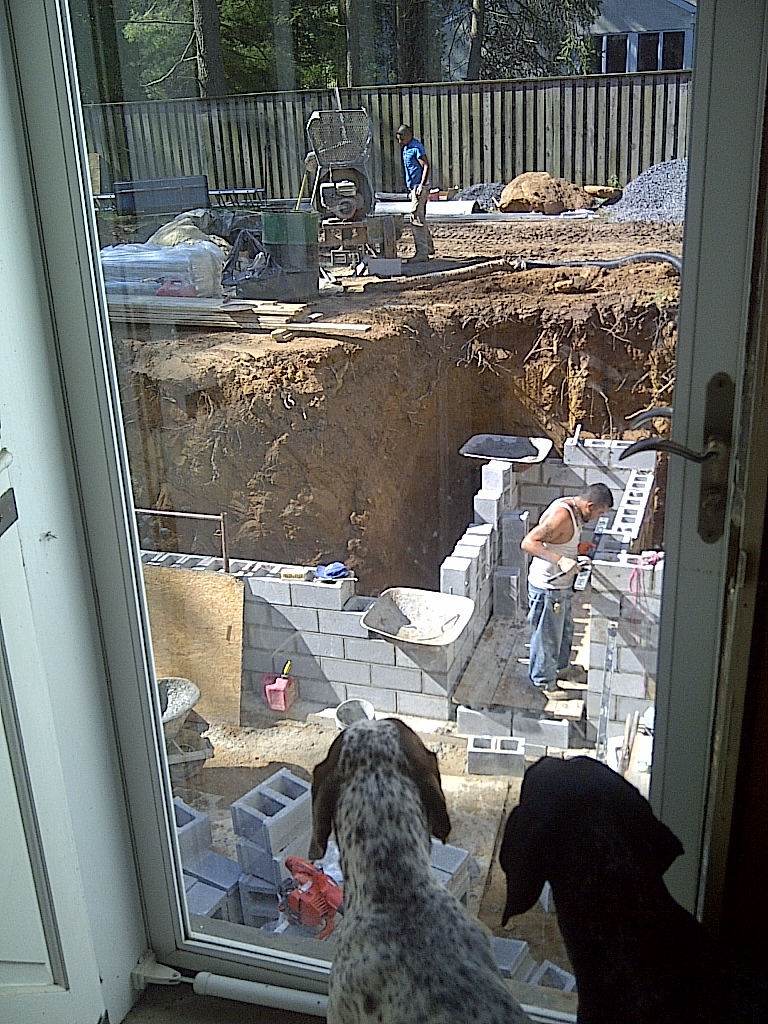 The addition is going to be a family room with a finished basement - TV room.  The dogs are overseeing every step of the process.  This is the view from the dining room.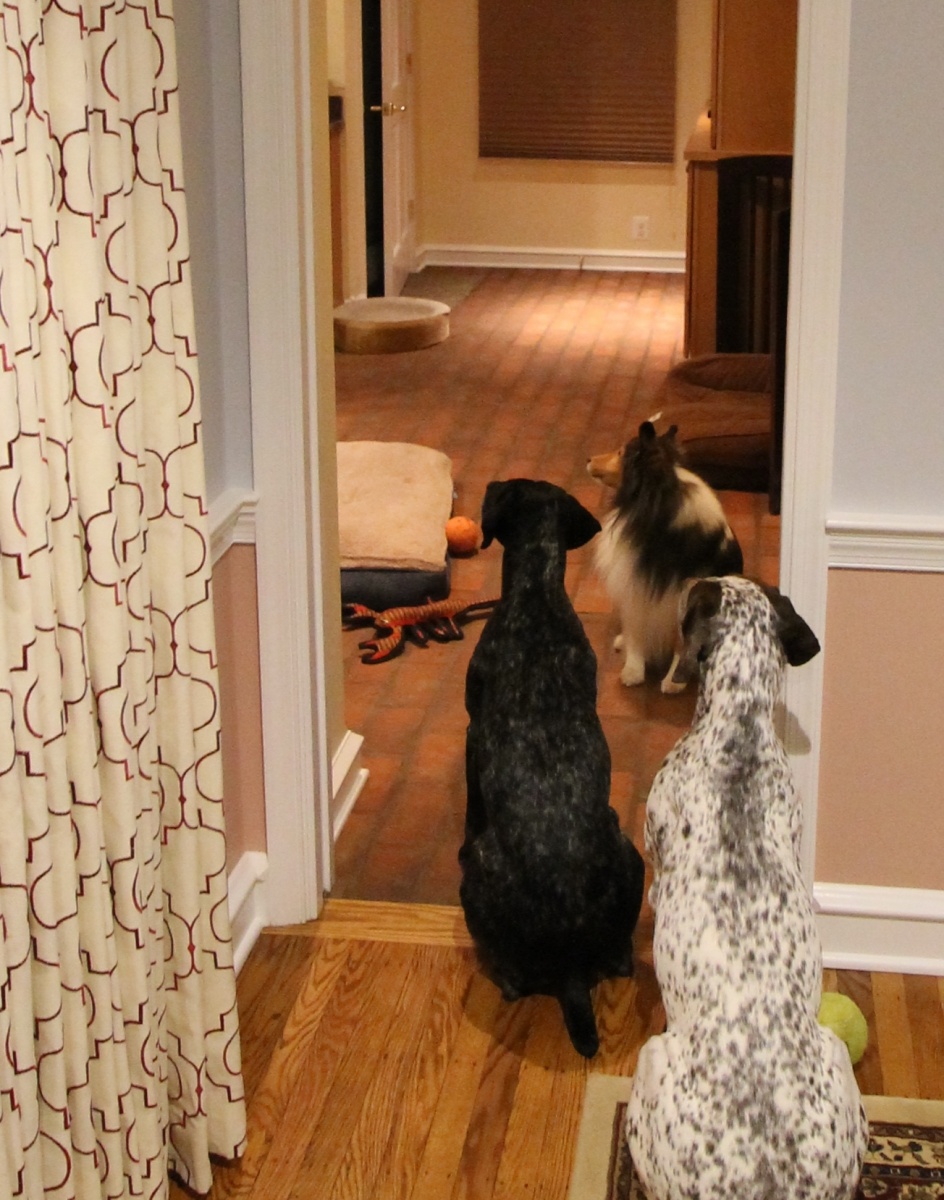 A finished view from the dining room, the opening to the right is to the living room and now has double pocket doors where the French doors once were.  The left opens to the new family room.  Straight ahead past the granite counter is the door to the TV room in the finished basement.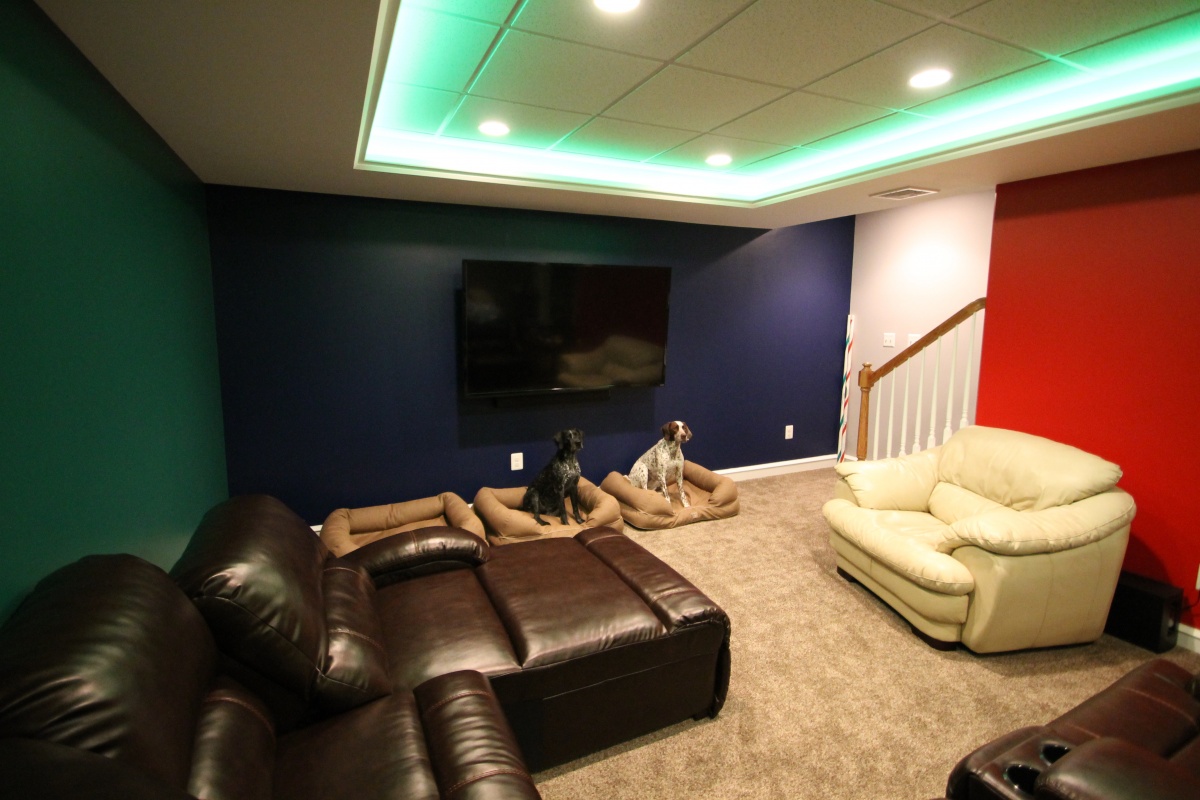 This finished basement with TV room was the idea of the home owner's teenage son,  that's a surprise.  This is a nice cozy place to relax and watch a good movie.  There are "fun lights" in the ceiling that can change color and intensity to match the type of mood of any movie being watched.  The colorful walls are representative of the many sports teams the family enjoy watching in this finished basement retreat.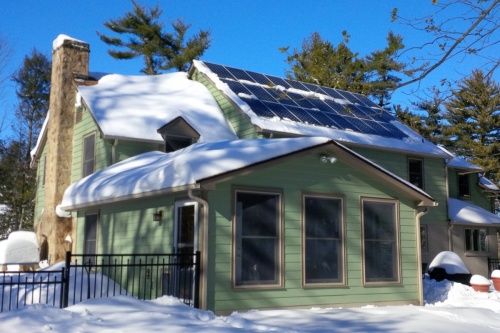 Yes, this "After" shot is roughly the same angle as the "Prerequisite Before" shot, just stepping back a little farther.  The entire house has had many renovations inside and out, including new windows and doors, built in cabinets and shelves to match some pre-existing built-ins, refinished hardwood floors and a new paint job.  The home owner's son said the finished basement TV room was a good place to weather the storm watching some good movies.